Workshops and Seminars
We like to offer specialized workshops by well-known puppet masters covering the essentials of the vast field of the art of puppetry. These workshops are for adults who wish to use puppetry in their professional fields such as puppeteers, teachers, specialized educators, actors etc.
Next courses and workshops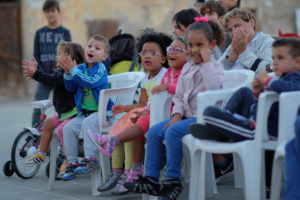 Taller de Siluetes per Eugenia Susel
(Cat) El dijous 24 de setembre de 2020 a les 11 h, veniu a celebrar el nostre 15è Aniversari! Podreu construir una silueta amb l'ajuda de la il·lustradora Eugenia Susel, que us donarà totes les eines per fer-vos la vostra pròpia creació utilitzant diferents recursos i elements.
Previous courses and workshops