Workshops and Seminars
We like to offer specialized workshops by well-known puppet masters covering the essentials of the vast field of the art of puppetry. These workshops are for adults who wish to use puppetry in their professional fields such as puppeteers, teachers, specialized educators, actors etc.
Next courses and workshops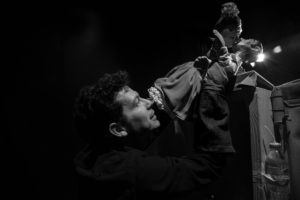 From 17th to 19th June 2019
"The Puppet", by Néstor Navarro
We will use glove puppets to create comic, poetical, sensitive and fantasy scenes. The basis is the accumulated teachings that Nestor Navarro has received from master puppeteers as a pupil and is aimed at staging and manipulating puppets.
Previous courses and workshops