Workshops and Seminars
We like to offer specialized workshops by well-known puppet masters covering the essentials of the vast field of the art of puppetry. These workshops are for adults who wish to use puppetry in their professional fields such as puppeteers, teachers, specialized educators, actors etc.
Next courses and workshops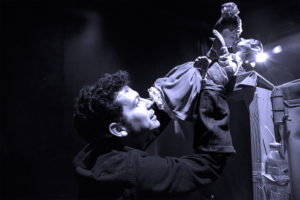 (Cat) De l'11 al 13 de juliol de 2022
The puppet: Manipulation Initiation
(Cat)
Adreçat a adults de tots els nivells (ja sigui el vostre primer contacte amb el món dels titelles o com si voleu perfeccionar la manipulació). Utilitzarem titelles de guant per a crear escenes còmiques o dramàtiques, emocionants, poètiques o fantasioses.
El curs es fonamenta en la recopilació de les lliçons de grans mestres titellaires dels quals Néstor ha estat alumne, i se centrarà en la posada en escena i la manipulació dels titelles.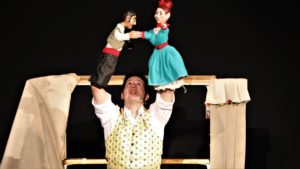 (Cat) Del 18 al 20 de juliol de 2022
El titella II: Manipulació i Dramatúrgia
Profundització en els aspectes tècnics del ritme, la mirada i la connexió amb el públic. Treball de dramatúrgia i improvització basada en l'assaig amb titelles de guant. Elaboració d'un guió i la seva posada en escena.
Amb Néstor Navarro i diferents titellaires convidats.
Previous courses and workshops