La Puntual* offers special sessions for schools. These shows are for pupils between 2 and 10 years old and include a brief introduction to the history of and the making of puppets.
Our theatre is small and intimate, in the city centre, surrounded by a pedestrian area with easy access for coaches and emblematic city sights. Your pupils will see stories performed by fascinating and imaginative puppets, marionettes or shadows. The capacity of the theatre is 60 children plus teachers.
Puppet theatre has fascinated children for centuries. Well performed puppets shows can help children experience a wide variety of emotions, stimulate their imagination and creativity.
The shows available for schools are produced and performed by La Puntual or by other quality puppet companies.
The privileged location of "La Puntual" allows a variety of combinations when booking a show since it is near the Cathedral, Ciutadella Park, the Born Cultural Centre, the Picasso Museum, the Zoo, the Chocolate Museum and much more.
If you decide to come to see one of our shows with your pupils we are confident that you will be very satisfied!
Shows in English, Catalan or Spanish.
Price- 7.00€ + IVA (10%) per pupil. Teachers free. Minimum 40 children.
*La Puntual: the name of the shop from Santiago Rusiñol's classic play "L'Auca del Senyor Esteve".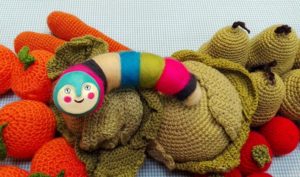 Days 18th and 25th october, 2019
Fly away!
A fruit and vegetable stand in a market. A greengrocer sets up her stand and spots an egg in a cabbage. A caterpillar hatches out and as it discovers the world around it and observes the flight of a bumble bee and a plane, it wishes it could fly too. Try as it might, it doesn´t succeed… or will it?Fly Away is a puppetry show ideal for chidren ages 1 to 8. The puppets and the elements in the show are made from socks and wool, using amigurumi, a Japanese crochet technique. The puppeteer is in sight of the audience so she can interact with the puppets and the children! The show includes a workpack and a CD of songs for teachers to prepare in class beforehand so children may sing-along during the show.Our aim is to capture the children´s imaginations with the puppetry so English language learning becomes a motivating, fun and educational experience.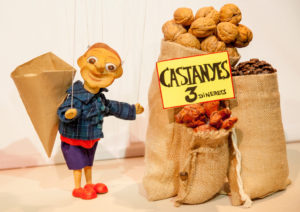 From 4th to 14th novembre, 2019; and from 5th to 15th march, 2020
Patufet
Patufet is a very, very small boy. So small that he sleeps in a tin of sardines and hides under a cabbage leaf. So small that his parents are afraid that if he goes out into the street, people will not see him and ... chaf! But he is also very clever, brave and stubborn! This morning, when he got up, Patufet was absolutely sure; today will be a day full of adventures!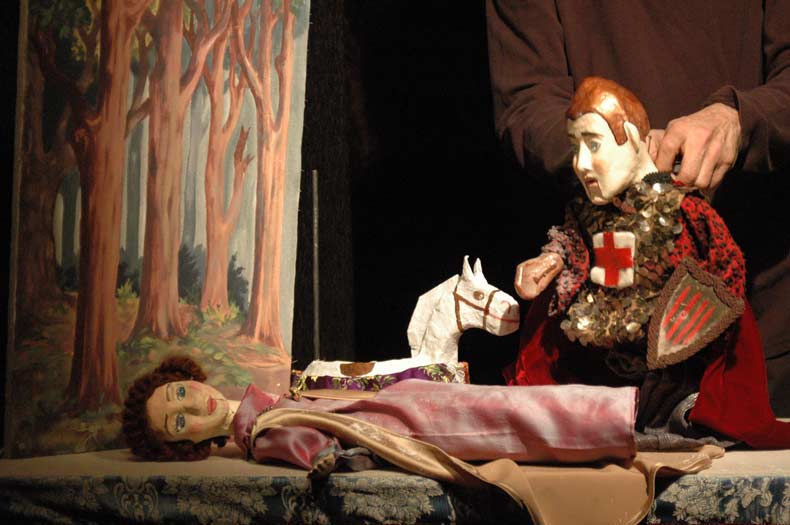 From 7th to 30th april, 2020
Sant Jordi, la princesa i el drac
The story of how Saint George, patron saint of Catalonia, Greece, England and other countries, saves a kingdom from the spell of a wicked witch by slaying the dragon  just when he is about to eat the young princess.